A gourmet getaway
What is a gourmet getaway?
These are the thousand and one opportunities to savour the present moment and a good Auvernou dry-cured sausage: your precious travelling companion that fits in your backpack, ready for when you're peckish, to enjoy in the great outdoors during picnics, to share as a pre-dinner snack for delicious moments shared with friends!
A walk in the Auvergne Volcanoes Regional Nature Park
Add some texture to your gourmet break by exploring the Auvergne Volcanoes Regional Nature Park. To spice up your stroll around the volcanoes, look no further than your Auvernou Goat's Cheese & Espelette Pepper Mini Sticks.
A tasty goat's cheese with a hint of Espelette pepper, these Auvernou Mini Sticks mirror the volcanoes around you as they bring your senses to life.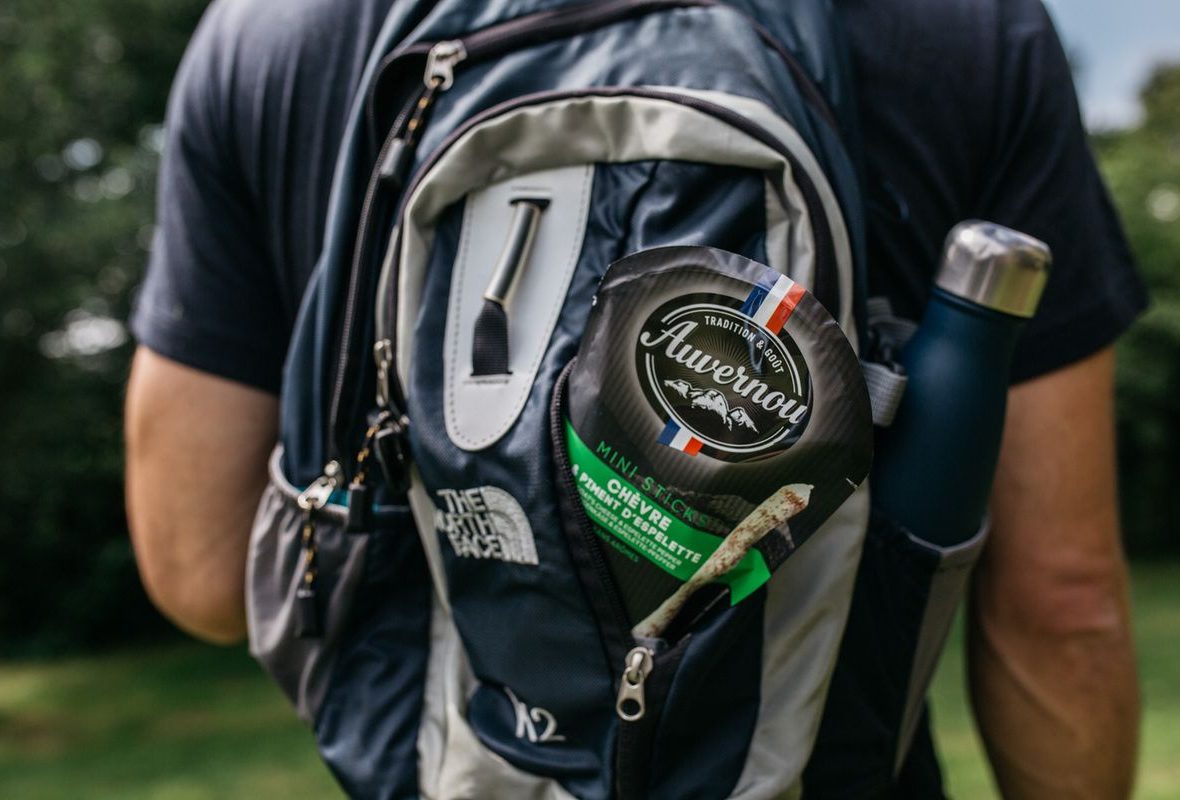 Picnic with friends in the park
The spring is in the air and so the desire to escape You have found a nice place. It's time to have a picnic with friends.
Your best ally to enjoy this time shared with friends in the great outdoors is the Organic Auvernou mini dry-cured sausages.
An authentic taste, natural flavours but above all the perfect size for sharing. You don't need much more for a great day out.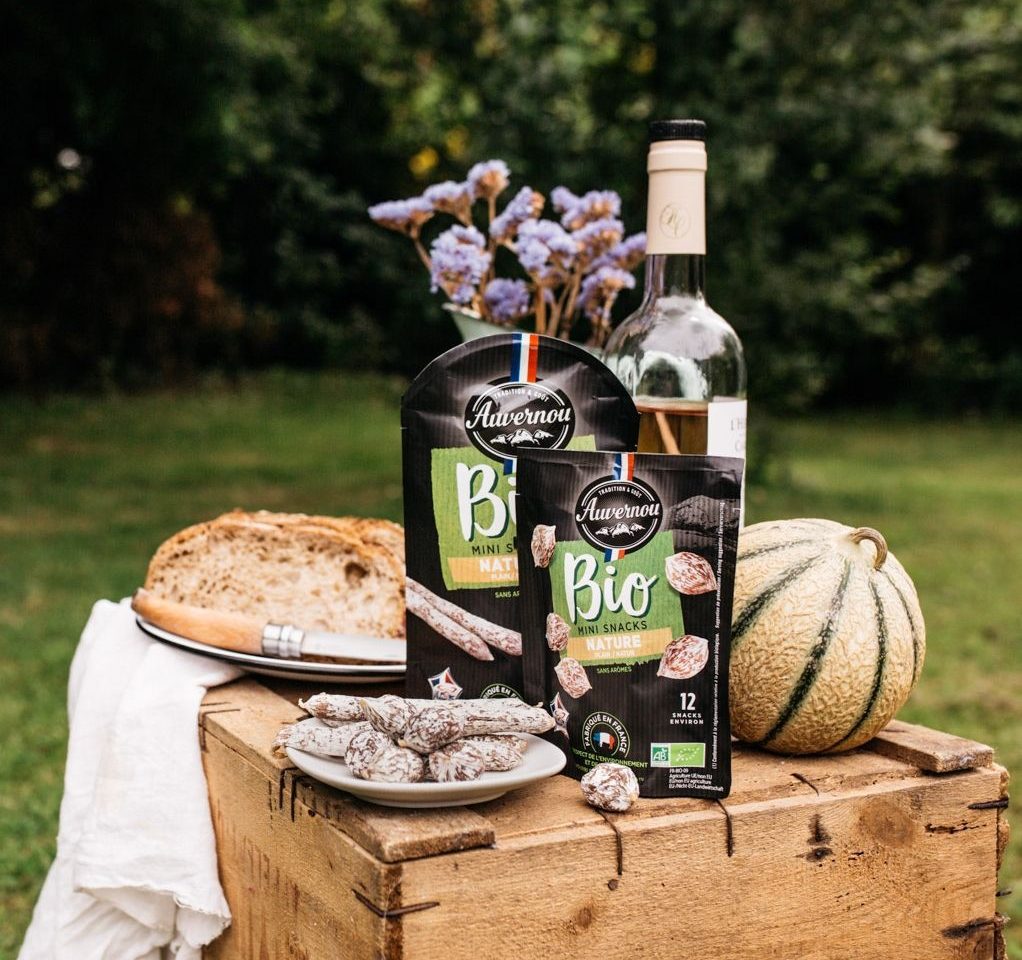 Playing pétanque in La Ciotat town centre
Share good times with friends as you play this Provençal game on the Mediterranean coast. To make this moment perfect, don't forget your Auvernou Roquefort & Walnut Mini Snacks and Emmental Mini Sticks. Two gourmet and refined cheese recipes that will be sure to make your opponent's jealous.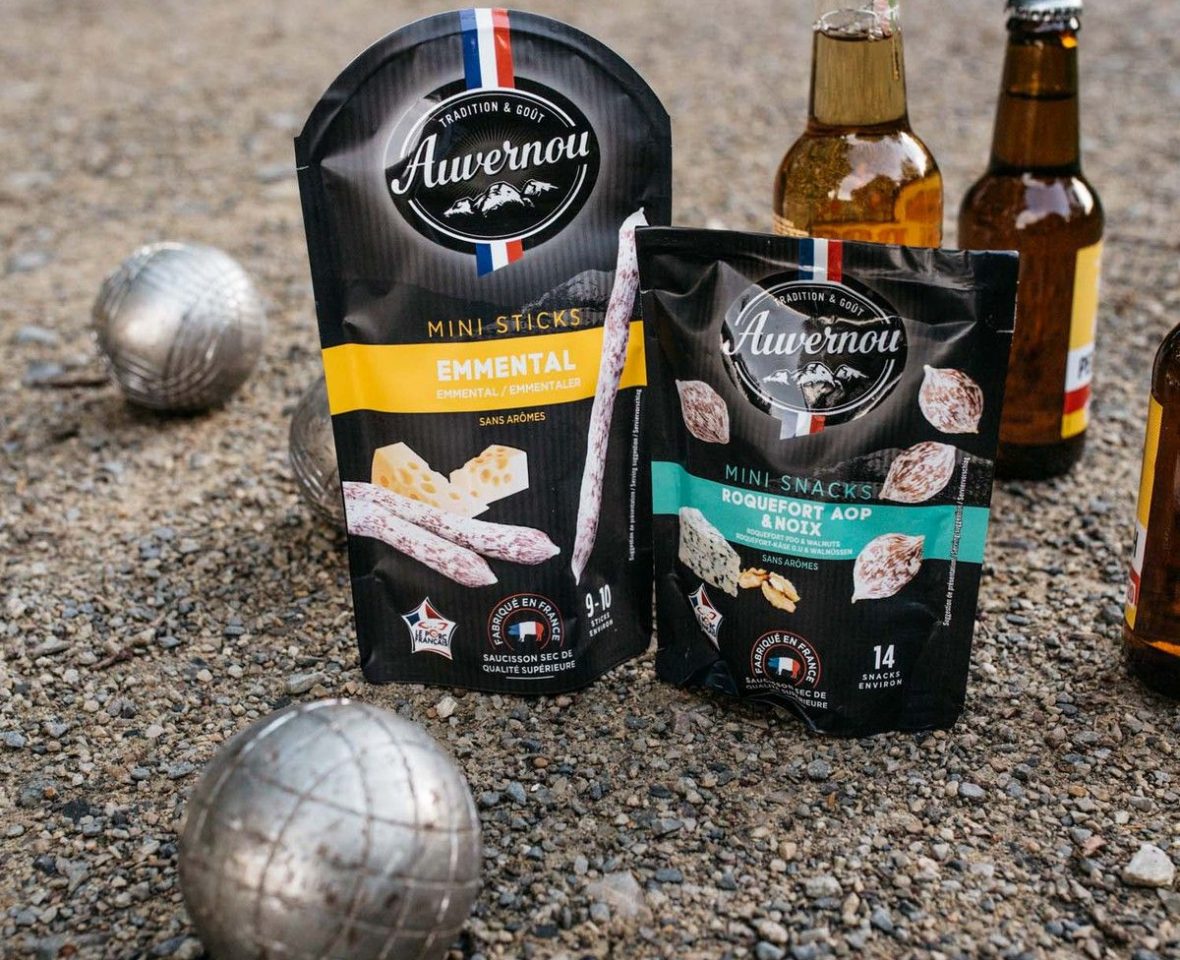 A sunset on the peninsula near Saint-Briac
Fancy a stopover in Brittany? Take a break in Saint-Briac-sur-Mer. This seaside town, nestled between Saint-Lunaire and Lancieux, is the perfect place to watch the sunset. Don't forget to bring your Mini Sticks Plain with you, they will be a great companion on your travels.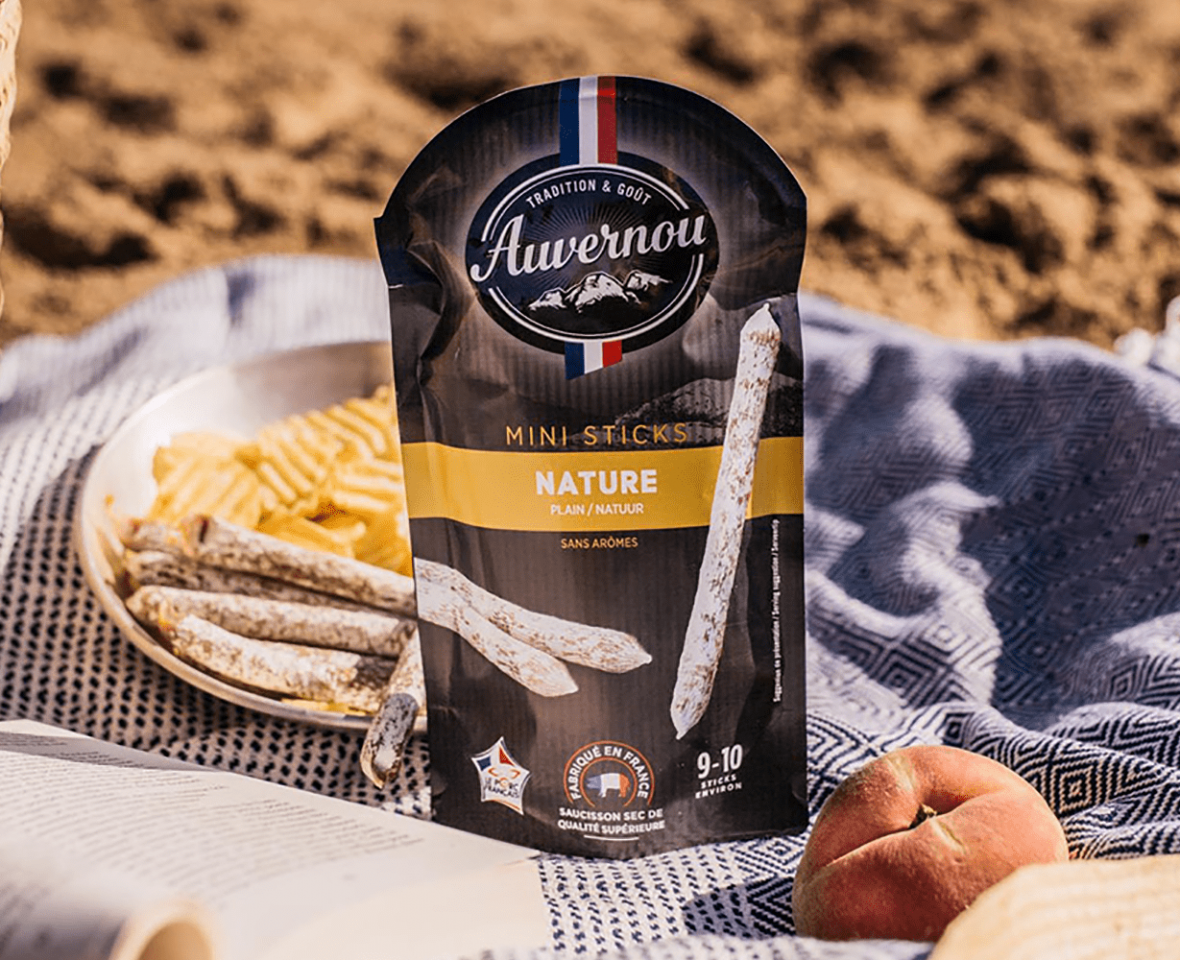 A gourmet break for the holidays
Enjoy a romantic weekend? Travel with friends and family? Take a break to appreciate the Plain Mini Snack. The natural taste and authentic flavour of our Plain Mini Snacks will make your journey like no other.