The brand
Since 2010, the brand offers high quality dry-cured sausages perfectly adapted to new lifestyles.
Auvernou has been by your side for over 10 years!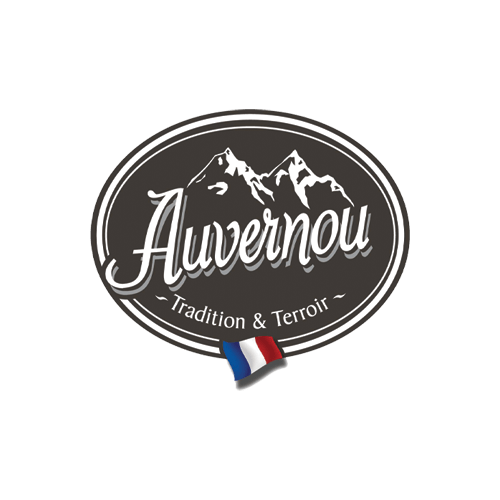 The start of a great adventure
2010, a number as round as a slice of Auvernou sausage! This was an important year for us because it was the beginning of the Auvernou adventure, our French brand of dried cold-cuts snacks.
It wasn't long before the brand was exporting its French quality and expertise abroad!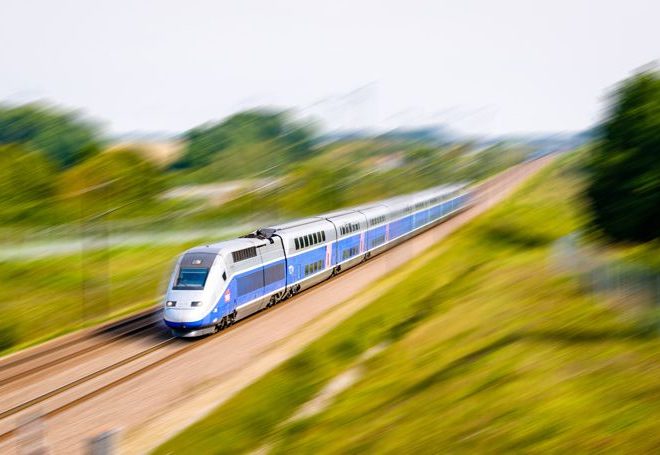 Auvernou provides gourmet breaks onboard French high-speed rail lines!
In 2014, Auvernou became a travel companion for passengers travelling on high speed rail lines. Its Mini Snacks are available in all SNCF train buffet cars.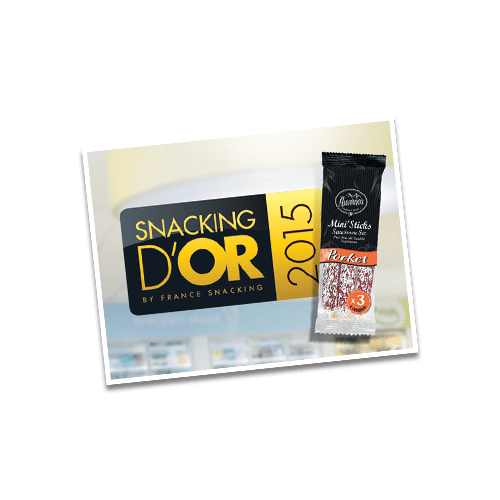 Auvernou won the Snacking d'or award!
Auvernou's Pocket-sized mini sausages are playing in the big leagues! Their delicious taste, tasty texture and the little bonus offered by the innovative and convenient pocket format make them unique. It's no coincidence that the Auvernou Pocket Mini Sticks won the Snacking d'or award in 2015!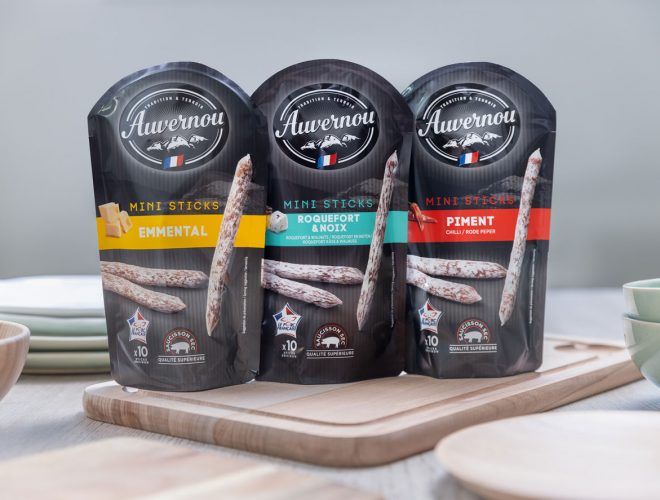 The brand takes a new approach
2016 was a year of change for Auvernou. Particular attention was paid to the pork selection in order to guarantee high-quality products. Since 2016, all Auvernou sausages are made from pigs that were born, bred and slaughtered in France and therefore certified as French pork.
At Auvernou we don't go for half-measures, so we ensured this change was part of a larger programme to keep up with modern trends, including a comprehensive evaluation of all our visual styles and packaging. We've added a modern touch to our products, without taking away their authenticity and high quality!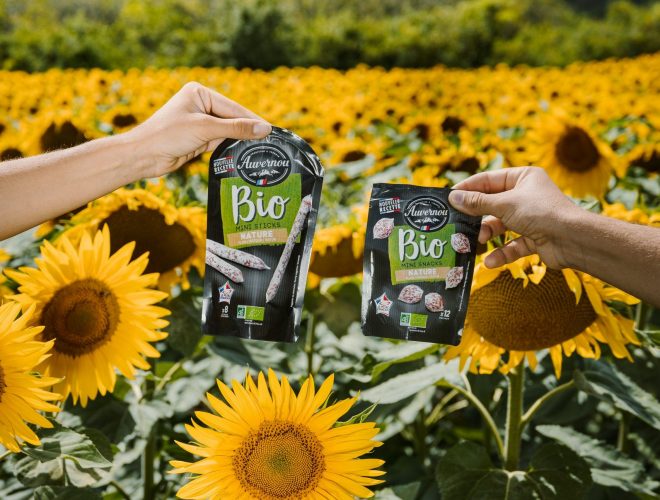 Auvernou launches its certified-Organic range
Since 2017, Auvernou has offered a range of certified organic mini dry-cured sausages. Made in France from GMO-free French pork, Auvernou's Organic mini dry-cured sausages are a commitment to eco-friendly products that taste good, all in an original format.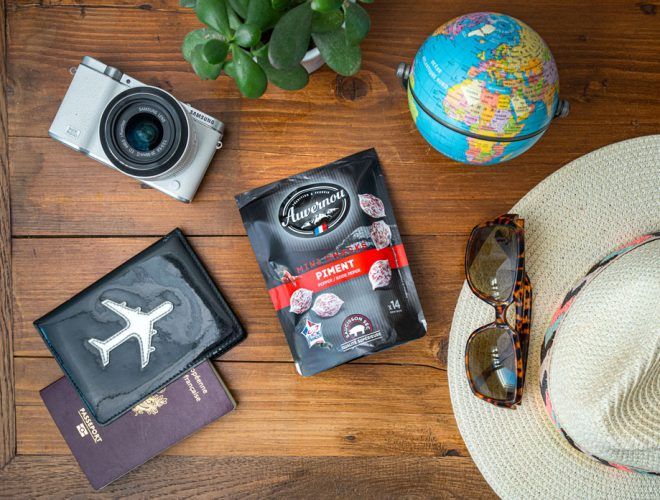 Auvernou works as closely as possible with its loyal customers!
In 2018, Auvernou took to social media, including Facebook and Instagram, to take you on a journey through a #gourmetgetaway.
Auvernou is the dry-cured sausage brand for travellers. It's by their side on their daily journeys, at work and on holiday. The brand invites visitors to our site to embark on a dream journey that lets their imagination go wild, transporting them to the 4 corners of the world for fabulous gourmet getaways!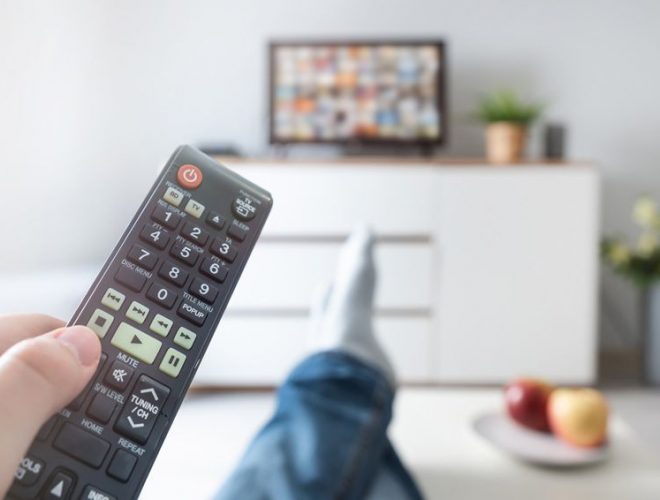 Auvernou Mini Sausages are real stars
In May 2020, Auvernou made its started-on TV screens, broadcast to millions of French during lockdown.
For the first time, the brand joined forces with the largest French TV channel TF1 and became the sponsor of its flagship programme:
C CANTELOUP, a daily show that takes a sideways look at the news, presented by Nicolas Canteloup and Alessandra Sublet.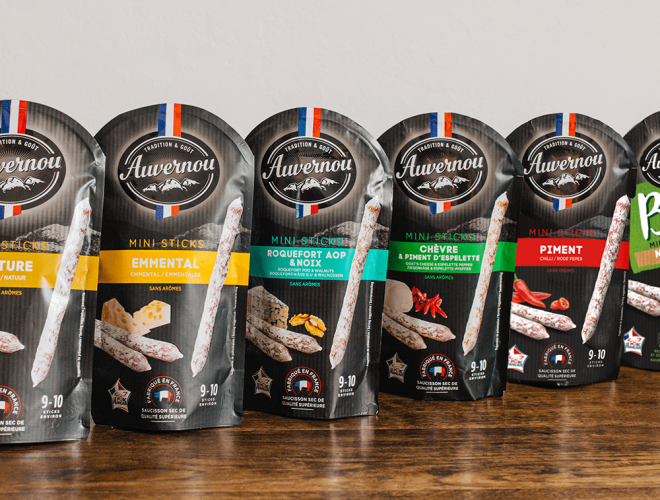 A new look for Auvernou
As a result of its success, Auvernou now needs to expand its premises to meet demand. Its manufacturing plant has been undergoing extensions for 2 years, which will enable it to double its production capacity.
And that's not all! In 2021, Auvernou is getting a little makeover with a slightly modified visual style and a redesigned logo!
It's therefore safe to say that 2021 has been a pivotal year for the Auvernou brand.
2010
2014
2015
2016
2017
2018
2020
2021
Premium gourmet cured cold-cuts snacks for travellers
Auvernou only selects quality ingredients. French pork of course, as well as French cheeses, AOP-certified Roquefort cheese and many other products that flourish in the French countryside.
With these quality ingredients, we have created combinations of original, gourmet and varied flavours: Roquefort & Walnuts, Goat cheese & Espelette pepper. And a unique recipe for organic dry-cured sausages.
Satisfy all your gourmet desires on the go with the snack-sized version of our products. Mini Sticks or Mini Snacks, our deliciously French sausages with an incomparable taste can be enjoyed at any occasion: picnics with family, improvised drinks with friends, with a loved one or even by yourself when watching a good movie.

"The choice of ingredients in our sausages is the key to high quality. Our ingredients are carefully selected to offer the best of French delicatessen and made in our workshop in Ussel in respect of traditional methods."
Emilie, product manager
Undeniable assets
Carefully selected ingredients
100% French pork, exclusively French cheeses,
Roquefort AOP.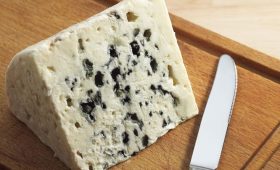 Unique gourmet recipes
Combinations of refined and original ingredients: Roquefort & Walnuts, Goat cheese & Espelette pepper.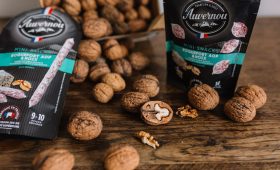 A quality Organic range
Pigs fed Organic, GMO-free food. Respect of animal welfare and of the environment
a convenient and on the go format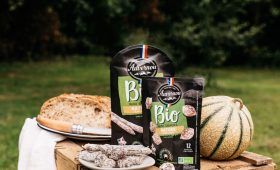 A practical and mobile format
Packaging easy to transport and easy to share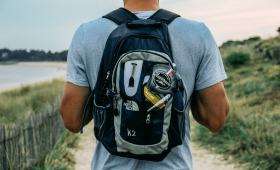 Auvernou's commitments
Made in France in the respect of traditional methods with 100% French pork, Auvernou dry-cured sausages are a commitment to quality products.
Our commitments
Our commitments