You're a distributor?
Since 2010, the quality of Auvernou dry-cured sausages inspired by French gastronomy tradition has quickly established itself as a model. Sold in numerous channels around the world, Auvernou now exports its products to dozens of countries, particularly in Asia.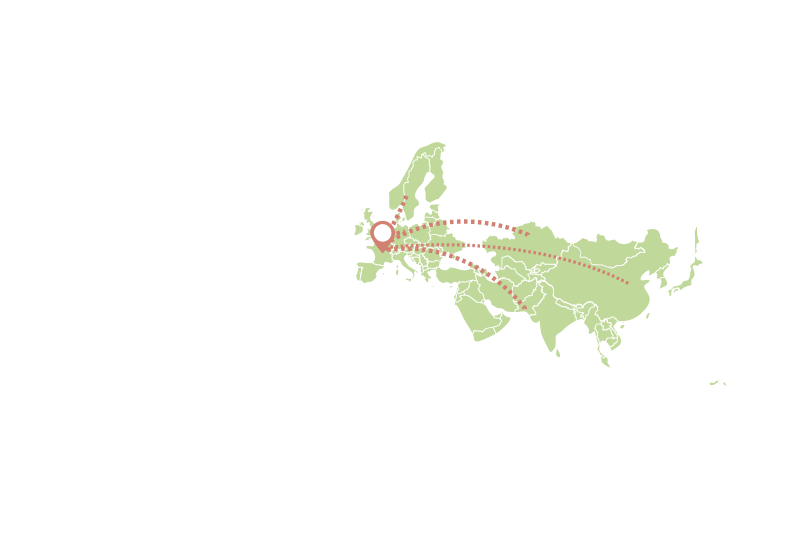 Auvernou benefits from unique positioning
Its unique positioning is based on:
Tradition: jealously guarded expertise.
Quality and traceability of ingredients: dry-cured sausages made of 100% guaranteed French pork.
Taste: unique taste and varied recipes, refined to satisfy all tastes.
Sharing: a format to suit new consumption habits to enjoy whenever and wherever you like.
A wide range of complementary products
Auvernou offers 4 ranges of high quality dry-cured sausages: "The Gourmet", "The Traditional", "The Organic" and "The Essentials".
Snack-sized formats
Auvernou can be distinguished thanks to its snack-sized range:
Mini Snacks: delicious round sausages that are quite moreish. Several gourmet recipes available: Plain , Organic, Hot Pepper, Roquefort & Walnuts.
Mini Sticks: the quality of a large sausage in a mini format. Several gourmet recipes available: Plain, Organic, Hot Pepper, Emmental, Roquefort & Walnuts, Goat's Cheese & Espelette Pepper.
Pocket Mini Sticks: to snack at anytime, anywhere. Gourmet recipes available: Plain, Roquefort & Walnut.
The Essentials range
Alongside the snacks range, Auvernou also has several essential formats:
The classic 250g: a generous size to share with family or friends. Recipes available: Auvergne dried sausage and dry cured sausage.
Mini dried sausages 3x50g: long, thin dried sausages ready to eat or cut up into slices.
Many distribution networks worldwide
Auvernou's unique positioning enables it to be present in numerous distribution networks around the world: retailers, leisure catering, delicatessens, transport catering, petrol station, automatic vending machines, etc.
Access additional product information
For more information about our products, please enter your email address. You can also contact us by going to the "Contact us" page.