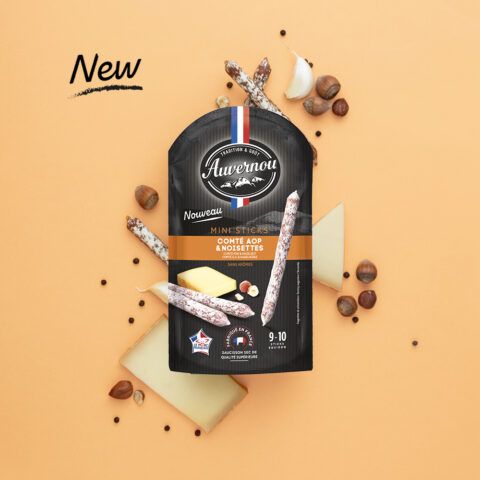 Gourmet range
Comté & Hazelnuts Mini Sticks
Weight 100g
Looking for something new? You'll love our new Comté & Hazelnuts Mini Sticks, with their subtle blend of mild Comté PDO cheese (matured for at least 10 months) and the refinement of roasted hazelnuts. This original recipe is made with 92% of French ingredients.
A truly delicious new creation that's hard to resist!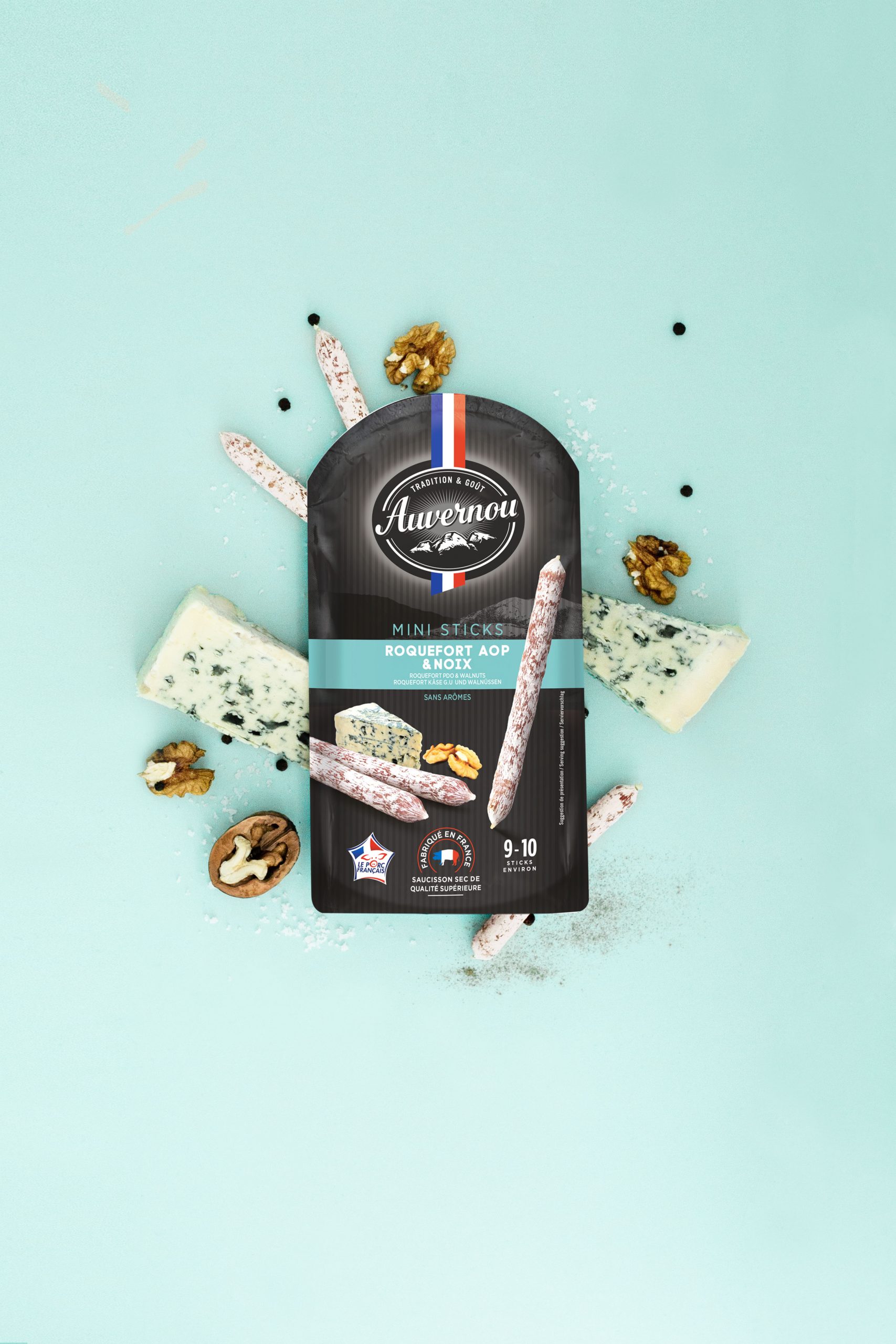 Also discover
Roquefort & Walnut Mini Sticks
arrow
arrow
Nutritional values
Energy

2199 kj / 530 kcal

Fat

43g

Of which saturates

15g

Carbohydrates

2,5g

Of which sugars

2,4g

Protein

33g

Salt

4,6g
Ingredients
Pork meat (Origin: France), Comté PDO (milk) 12 months maturing 5,7%, Grilled hazelnuts 2,8%, lactose (milk), salt, pepper, dextrose, sugar, preservatives: potassium nitrate and sodium nitrite, mace, garlic, ferments. Casing (collagen). 163 g of pork meat used for 100 g of finished product.
May contain other nuts.

Made in France

French pork

A mix of flavours

Comté PDO